Recovery of Onondaga Lake is well on its way. We hope you share our excitement as you read our seventh annual update.
Honeywell Summer Science Week Celebrates 10 Years of Hands-On Science Exploration That Inspires Students to Pursue STEM Education and Careers

Get Involved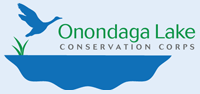 To learn more about the Onondaga Lake Conservation Corps or participate in future activities, please contact Chris Lajewski at montezuma@audubon.org or call 315-365-3588.