Recovery of Onondaga Lake is well on its way. We hope you share our excitement as you read our seventh annual update.
Honeywell Hometown Solutions is now accepting applications for the 2016 Honeywell Educators @ Space Academy, a week-long, high-energy learning program for middle school science and math teachers.

Get Involved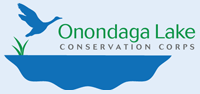 To learn more about the Onondaga Lake Conservation Corps or participate in future activities, please contact Chris Lajewski at montezuma@audubon.org or call 315-365-3588.