In response to a request from the Town of Camillus several hundred flowers and trees are being planted along the northern border of Honeywell property off of Airport Road in Camillus. The plants were chosen by a team of local experts and include a variety of evergreens such as Blue Spruce, Virginia Pine and Eastern Red Cedar. On two acres next to the evergreens, seeds for 34 flowers and plants, including three plants classified as endangered and threatened by the New York State Department of Environmental Conservation, are being planted.
The wildflowers and native grasses are expected to reach full growth in three years. The planting is expected to be completed in November.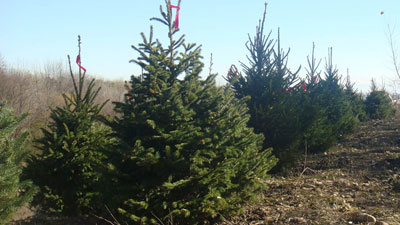 Construction Continues with Installation of Underground Monitors
October 2010 – Groundwater monitoring wells are being installed on Honeywell property off of Airport Road in Camillus around the area that will hold material removed from the lake. Information collected from the monitoring wells will help develop a comprehensive, long-term groundwater monitoring plan for the site. Installation is taking place during normal work hours and is expected to be completed this year.